Latest Posts
Ready for your dream job?
Welcome to the most accessible guide to technical interviews. AlgoDaily was created to be a gentle, visual introduction to patterns around solving data structures and algorithms challenges.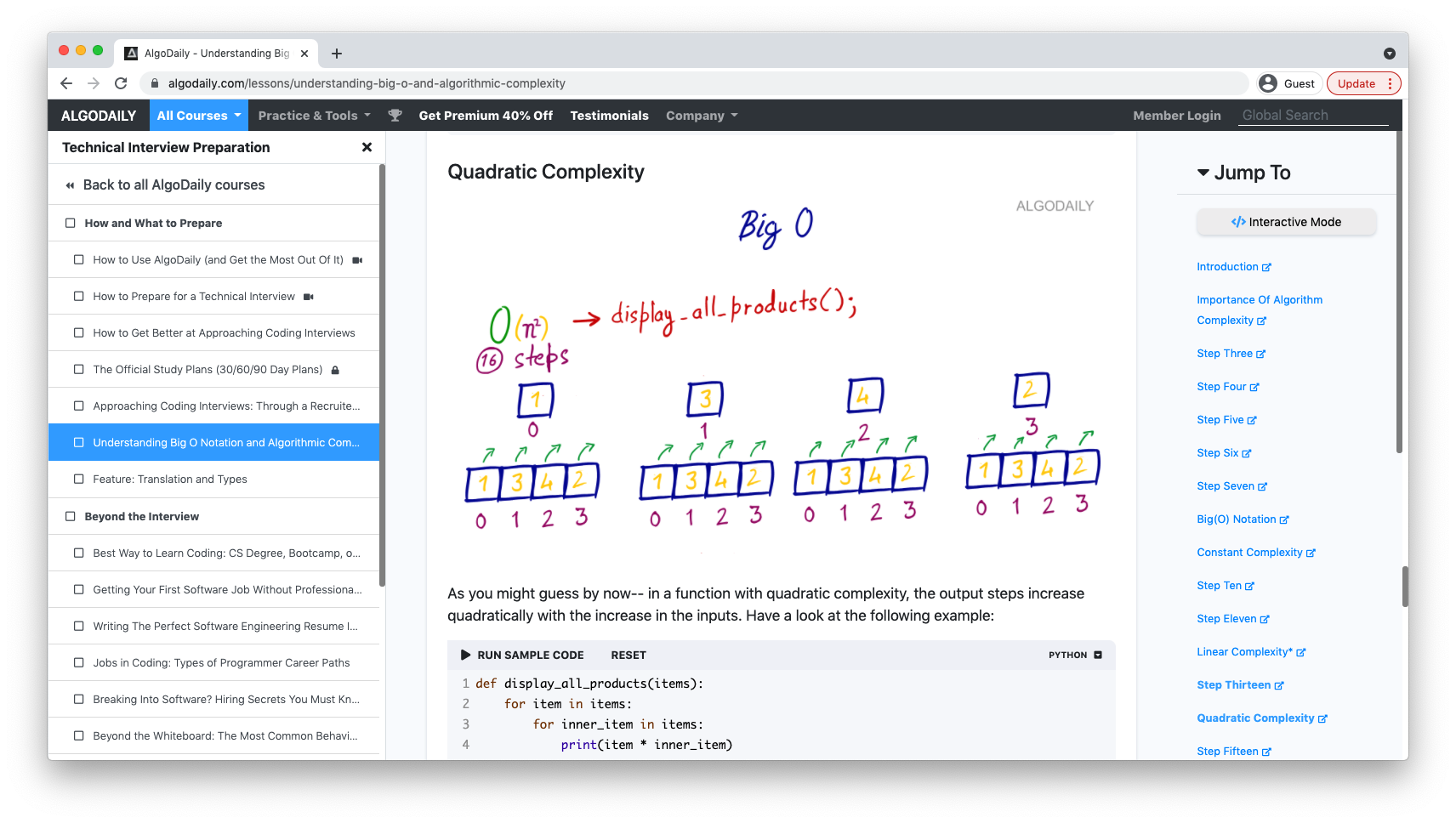 We believe that technical interviews are a matter of practicing well. We've referenced hundreds of resources on habit change, education design, and algorithms to design the best and most streamlined learning experience.