As mentioned in the last weekly update, we've been busy at work with the AlgoDaily email newsletter. Given the word "daily" is in our name, getting you the right bite-sized content in your inbox is always top of mind.
Two major changes for you to know about:
First, it's now free to restart the AlgoDaily DS & Algos newsletter. If you've been a subscriber in the past, and stopped receiving emails because you ran out of problems, please click here to start from the beginning. Many of our long term users haven't yet had the chance to explore the hundreds of new lessons and challenges we've added-- this is your opportunity to do so!
Secondly, Systems Design Daily, and a growing number of daily newsletters based off the content of our crash courses, are now available! The same way you've been receiving daily doses of interview problems-- get daily systems design, OOP, and ML lessons right in your mailbox.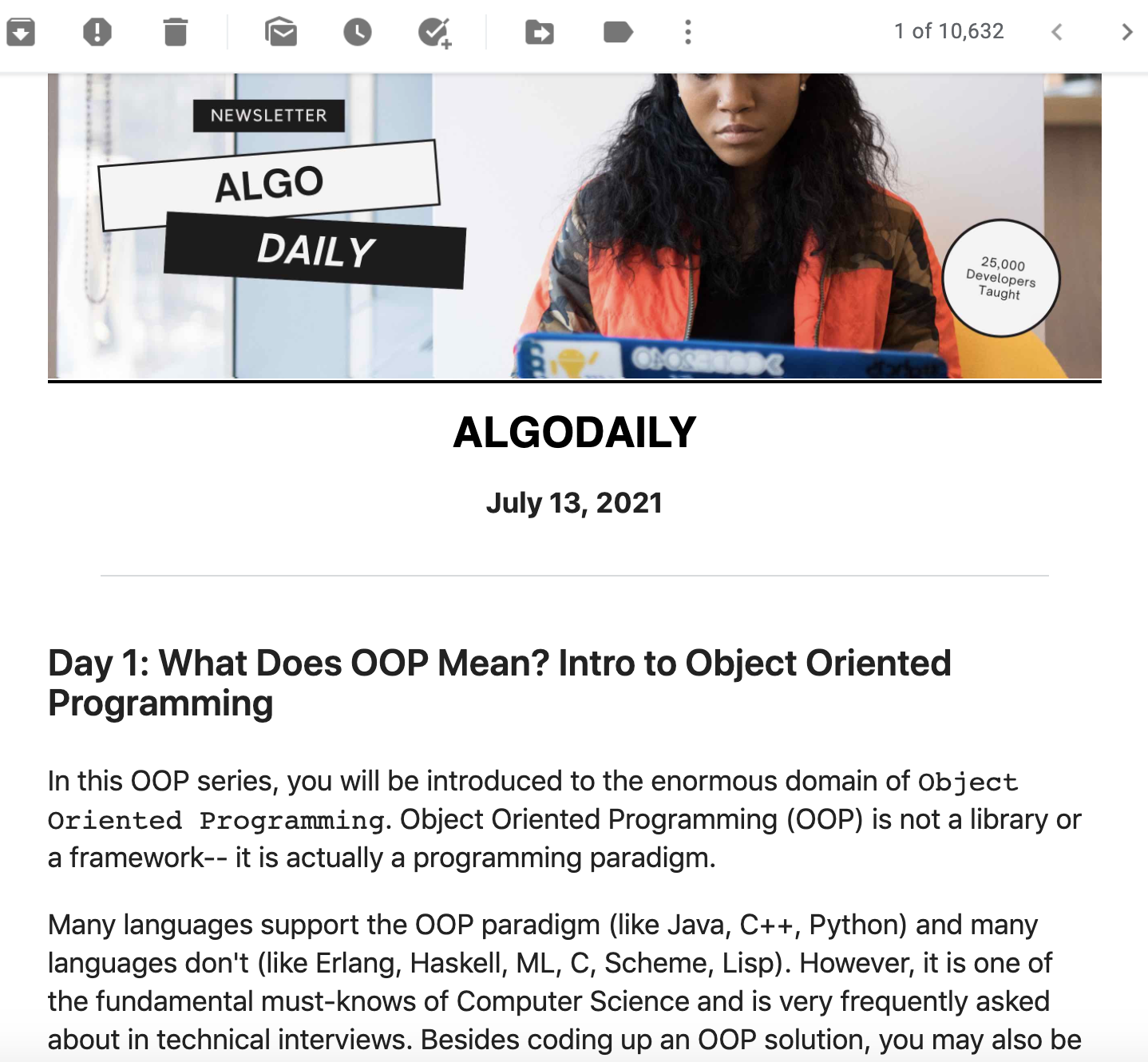 In an increasingly competitive environment, it's not enough to just leetcode-- being a well rounded software engineer is the best way to land your dream job. To try the available newsletters, navigate to Learning Settings.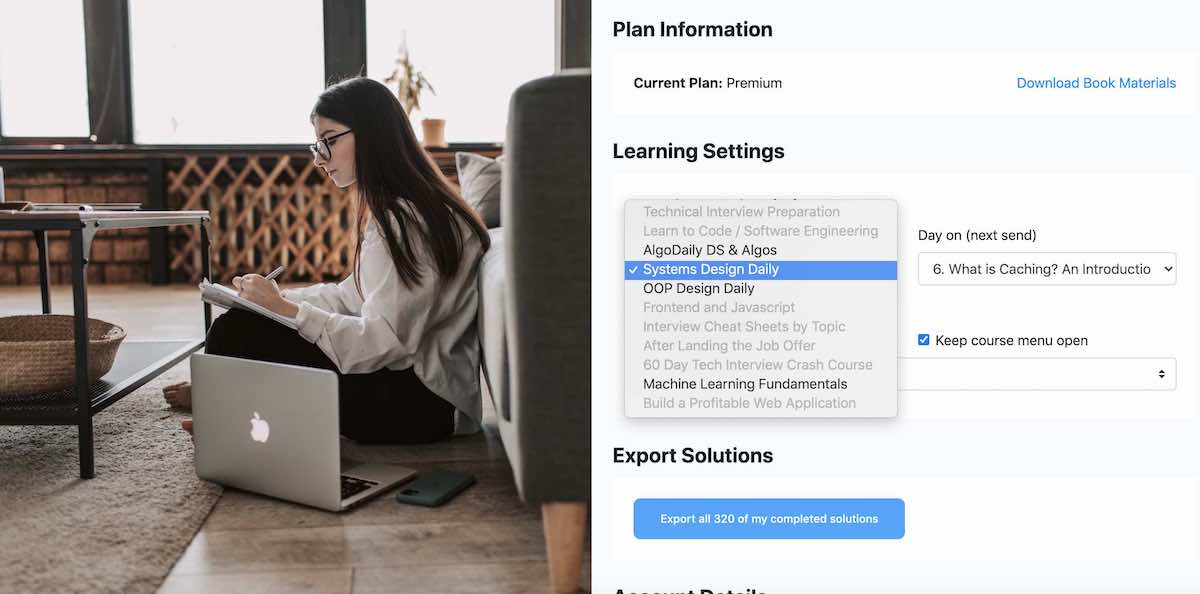 The ability to customize your newsletter is exclusive to premium members, now 50% off.
We'll send you 100+ of the most common coding interview questions, once a day with visual explanations. Join over 50,000+ users who are doubling their salaries in 30 minutes a day.